Ceramic Mugs Great Promotional Products
T King Associates Ltd of Buckingham , near Milton Keynes ,Bucks have been supplying Ceramic /Earthenware mugs printed with clients logo or messages since 1990 to clients all over the UK and many towns local to Buckingham such as Bedford,Milton Keynes ,Newport Pagnell ,Aylesbury ,Bicester, Northampton ,Oxford , Hemel Hempstead ,High Wycombe ,Amersham ,Beaconsfield,Watford , Middlesex and London.
Ceramic mugs can be screen printed or can be dye sublimation printed depending upon the quantity and type of print and it is always best to discuss your personalisation preferences with T King Associates first.
They can be contacted on 01280 824836 or the website
www.tkingassociates.com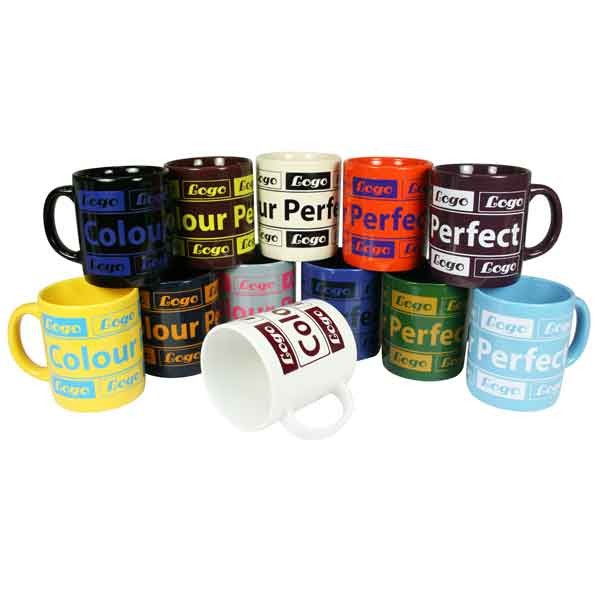 There are many types of ceramic mug Marrow, Quadra , Cambridge , Bell , Atlantic ,Newbury ,Sparta ,Lincoln, Café , Belfast ceramic mug ,café latte earthenware mug ,Paris Mug,Dinky Durham mug ,Espresso bone china mug ,Torino porcelain Mug ,Marlborough bone china mug ,tall waist bone china mug ,Transit mug ,,Colourcoat range of mugs,mini marrowcolour coat mug ,durham colourcoat mug ,little latte colour coat mug ,dinky durham colourcoat mug,draglaze earthenware photo mugs,budget eathenwarephoto mugs,satin colourchange durham mug.